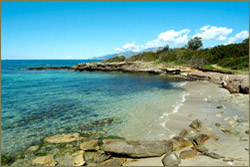 UEA is a market leader and innovator in the enhancement of recycling programs. Utilizing our high degree of industry experience, proven designs and refined engineering of individual diversion and recovery programs we are able to quickly evaluate, develop, and implement any existing, private, industrial, commercial or governmental services. By performing extensive analysis coupled with the latest technologies, and time tested programs we are able to integrate today's latest recycling and recovery solutions into cost efficient, environmentally aware, diversion and recovery programs. Since the inception of our company, we have earned our fees based on the savings we are able to provide our clients. We believe our company's success has thrived on the maxim,
"We make our money the old fashioned way, we earn it."
(~ Smith Barney)

UEA is not a service company, but an audit company specializing in recycling reviews for the purpose of developing innovative reduction and diversion programs for our clients. We start by reviewing all commodities that pass through your operations to maximize your efforts at recovery, and cost avoidance. The management of UEA will develop new programs designed to your specific operations that will provide maximum return on diversion, reuse and recycling. Our ferrous division will design programs to develop the highest market prices for all recyclable products while our non-ferrous division monitors the LME and COMEX to protect our clients from market fluctuation in copper, aluminum, brass, silver and other precious metals that may be generated by your operations and are not commanding the highest market prices from your local vendors. Similarly our fiber-recycling program identifies high-grade papers, and recovery of all grades of corrugated cardboard establishing company wide programs for recovery.

UEA offers a "turn-key program" to clients covering all their recycling needs. Combining reduction, materials diversion and the latest equipment technology, to create programs tailored to meet client's fiscal and operational goals. We believe our company offers the most complete line of services in this field over any other company in our industry. While we are based in the Pacific Northwest We have developed programs for our clients across the United States.

Our management services include locating qualified vendors, and development of a series of service agreements between clients and qualified vendor who can achieve the desired goals for our clients.

UEA IS NOT AFFILIATED WITH ANY REGIONAL OR NATIONAL SERVICE OR RECYCLING COMPANIES and as such are able to maintain a neutral and objective role between the client and service contractors. Since 1997 we have designed and developed proprietary review programs that provide us with detailed information on each of our customer's service options, as well as pertinent information on local and regional service companies their rates, cost of equipment, installation and services. Our confidential Executive Summary packages have allowed UEA to build a database for serving our clients in the Pacific Northwest and across the United States. We are able to estimate major cost savings to all of our customers by examining their current costs and using our national presence to perform comparison analysis of those service costs using our extensive data base.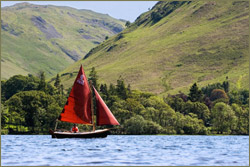 UEA is growing rapidly by extending its marketing base seeking future joint ventures and acquisitions of companies in related business areas. By targeting retail and industrial customers throughout the United States we've broadened our data base increasing available audit tools to benefit our clients.

Managing facility recycling streams has always posed a problem, and often an expensive one. "Identifying and demonstrating innovative solutions to recapture and utilize material community resources, is where we excel." We feel any company's efforts to achieve an ISO-14001 rating are a credit to their management and their employees to meet or exceed area commercial recycling goals. Further, UEA believes it can provide dramatic savings for each pre-qualified industrial and commercial client we work with by maintaining or achieving the desired ISO ratings they wish to meet.


By contracting with UEA, customers will be able to "outsource" their in-house recycling to an experienced, independent company capable of lowering and containing their service costs. Our detailed Executive Reports allow us to provide customized data detailing our clients' recycling revenues, as well as their total direct and hidden operating expenses.

A short list of our Clients:

UEA entered into a consulting agreement with Heitman Property Inc., a Delaware Corporation (the "Heitman Retail Property" Consulting Agreement"). During the first year the overall savings to the Heitman Corporation generated from the regional Mall property known as The Lloyd Center reduced the overall billing expense for the company in the first year by nearly $50,000. The total savings achieved over the term of our agreement with Heitman Retail Property we were able to achieve a total savings of over $250,000 which allowed them to develop a specialized program whereby their service vendor, became a tenant of the shopping center and began paying Heitman's predecessor (Glimcher Realty Trust) for retail space completely eliminating all service fees to the shopping center and turning this line item on the books of the company to a profit center.

UEA entered into a Consulting Agreement with Plaid Pantries, Inc. an Oregon Corporation (the "Plaid Consulting Agreement"). The overall savings to the Plaid Pantries Company was generated by the 106 stores located in Seattle, WA, Portland and Salem, OR areas. UEA was able through the management of all recycling services reduced the overall billing for the company in just the first year by over $102,000.

UEA entered into a Consulting Agreement with Morrison Knudsen Corporation (now URS Corp.), an Idaho Corporation ("Tektronix Property, Management Co."). The overall savings to the Tektronix Corporation was generated by the property known as "The Beaverton and Wilsonville Campus ". UEA through the detailed management of all recycling streams reduce the overall billing for the company in the first twelve months by just over $225,000 and through the course of our contract with URS, Corp. we were able to generate new revenues for the company of $675,000 in 36 months through the implementation of our new reuse and recycling programs.

UEA entered into a Consulting Agreement with Oregon Steel Mills a regional company with properties in Portland, OR; Napa, CA and Denver, CO. ("The Oregon Steel Mills OSM Agreement") The overall savings to OSM over the term of our agreement until the company sold to a Russian foreign investment firm was approximately $420,000.

UEA entered into a Consulting Agreement with Melvin Mark, an Oregon Corporation (the "Melvin Mark Co. " MMC Agreement"). The overall savings to the Melvin Mark Co. was generated by a high rise office property known as "Columbia Square." UEA was able through the management of the recycling and solid waste services reduce the overall billing for the company in the first 30 days by nearly $58,000.
UEA entered into an exclusive contract with Pella Corporation and produced an overall savings companywide of $28,250,000 over a Ten year period.
Numerous other projects are in various stages of development with industrial and commercial accounts in the Continental United States and Canada, that will continue to increase our company's client base.

Our principals are dedicated to excellence and have an average of 50 years of experience in the Service Industries so you can rest assured we know our business and are able to achieve the highest possible results for our clients.
"We must be the change we wish to see in the world."
~Mahatma Gandhi~